God loves a cheerful giver. If you are inspired by the way our Lord is using us in making an impact to people around us and wish to donate / contribute in the ministry, feel free to call us on +91 79 27507940 and speak to our Church Secretary or Treasurer. We would be thankful for your contribution. We would also encourage you to contribute by devoting some time praying…Keep Reading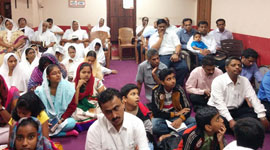 The Pentecostal Church of God, Ahmedabad has been spreading the love of God for over 25 years. Founded by a core group of members from Kerala sharing the pentecostal faith this organization has now been transformed as a fully functional independent church with its spiritual affiliation to Sharon Fellowship Church.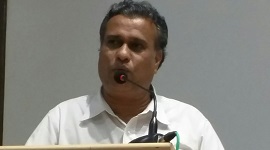 Pastor Paul Narayan has been appointed as the Minster in Charge since May 2015.